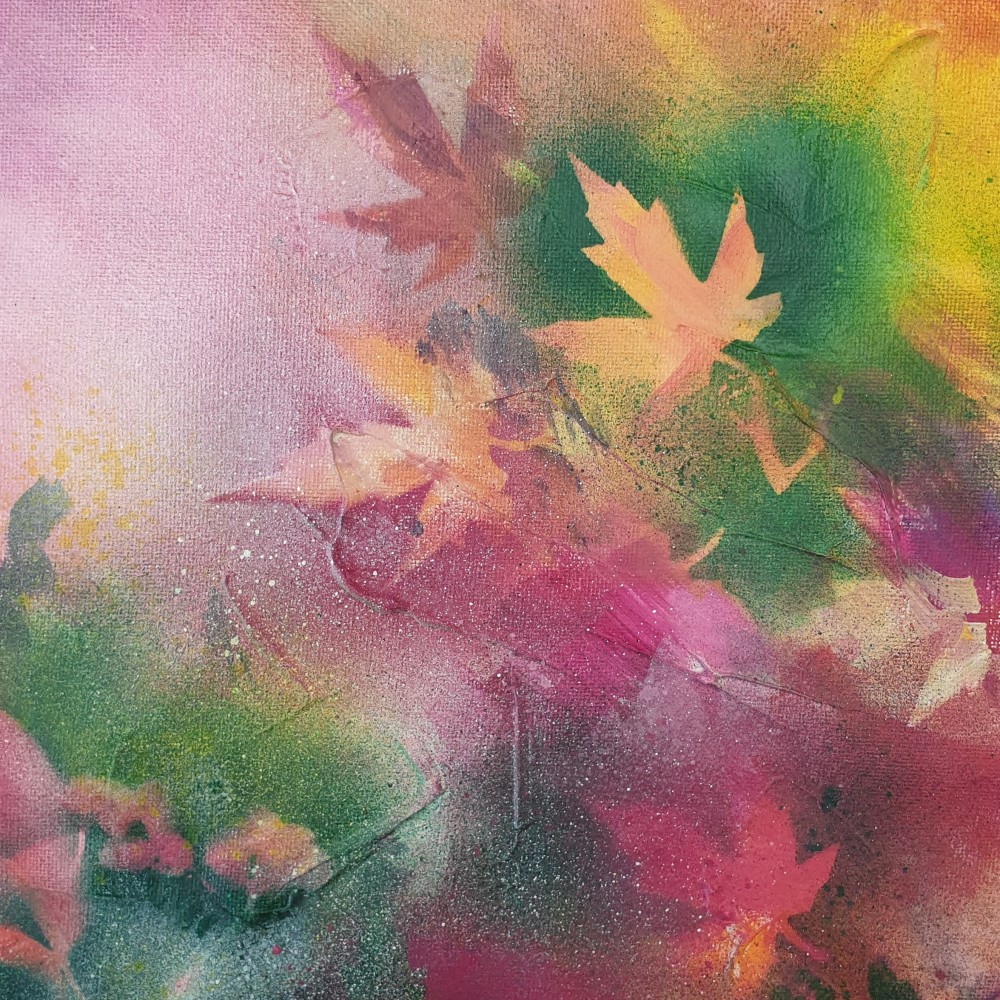 Autumn Abstract - Acrylic on Canvas - Maple Leaves
Continuing with our use of acrylic in a fluid way we will be using a combination of acrylic spray / texture paste and fluid acrylic to create an abstract painting inspired by Autumn photographs.
I will provide some examples but would like you to find your own inspiration for this one. What is it that draws you?