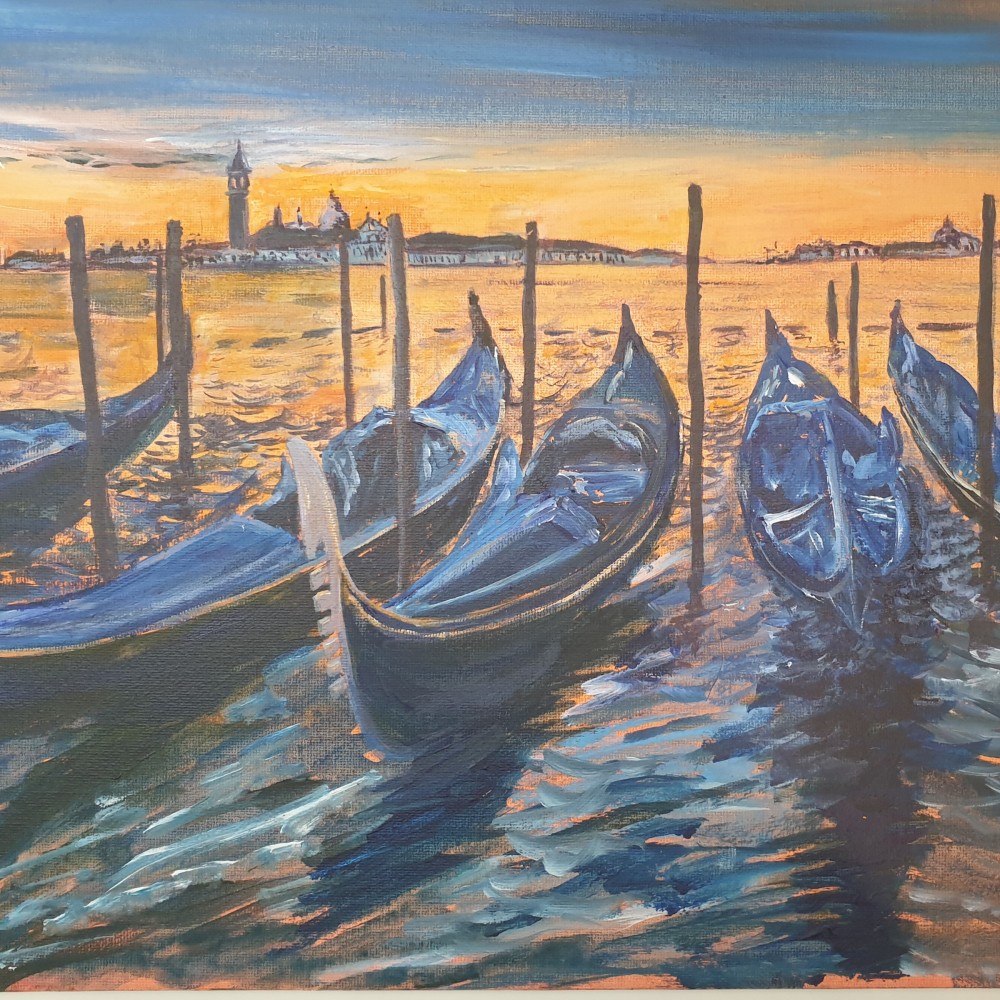 Gondolas in Venice - Acrylic on Canvas
Using a loose technique and large brushes we will paint these boats using the complementary colours of blue and orange.
Techniques and Topics covered:
◾ Complementary colours - what are they and why use them?
◾ How to approach painting in a looser style.
◾ Less is more - using minimal brushstrokes.