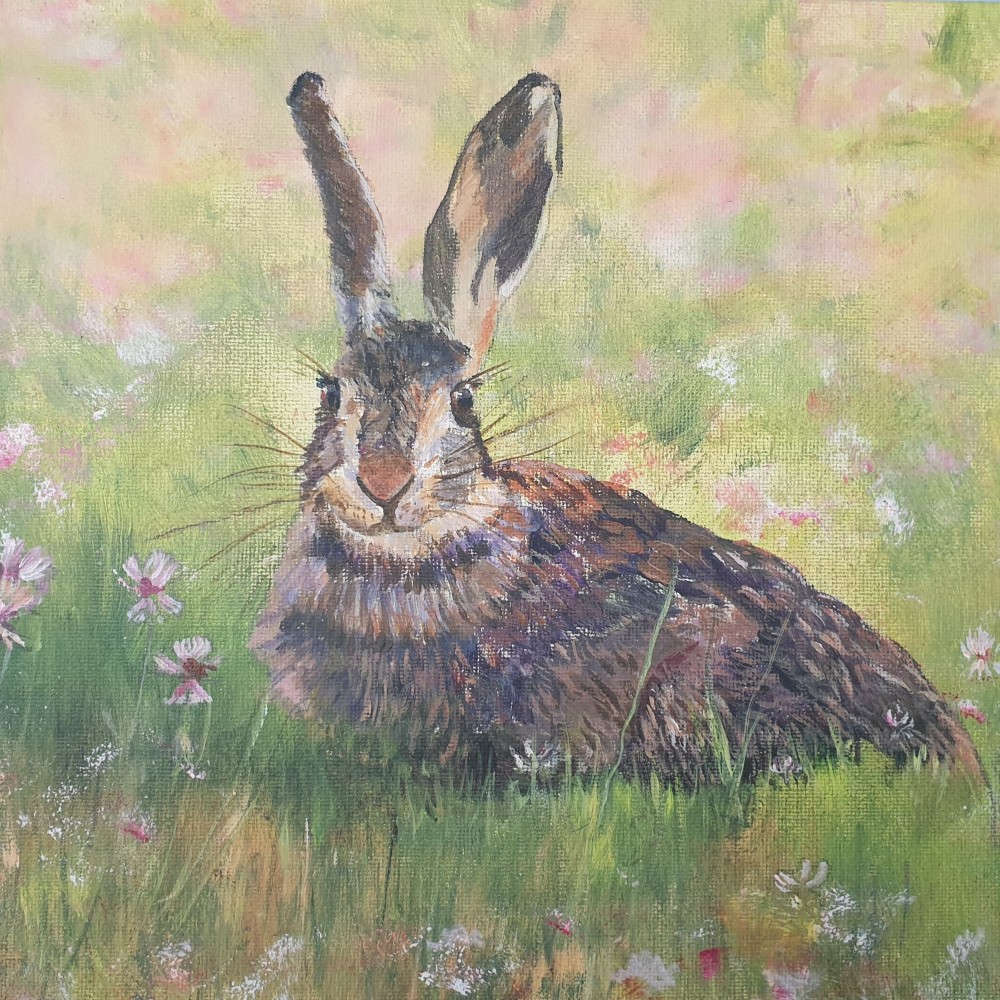 Hare in Clover - Current Series
Here is the cutest young hare or Leveret, with such big eyelashes! Nicknames anyone?
I loved the idea of the clover but that's me:)
I will be going back to using Ultramarine for this term and Permanent Rose but my darks will come from Burnt Sienna and I'm introducing a new colour Paynes's Gray. I will also be using Lemon Yellow instead of Cadmium but mixed with Burnt Sienna this really works to make orangey yellows too.
Lets try out this Spring / Early Summer Palette to see what we can achieve.
On this Painting I am using texture via mark - making.