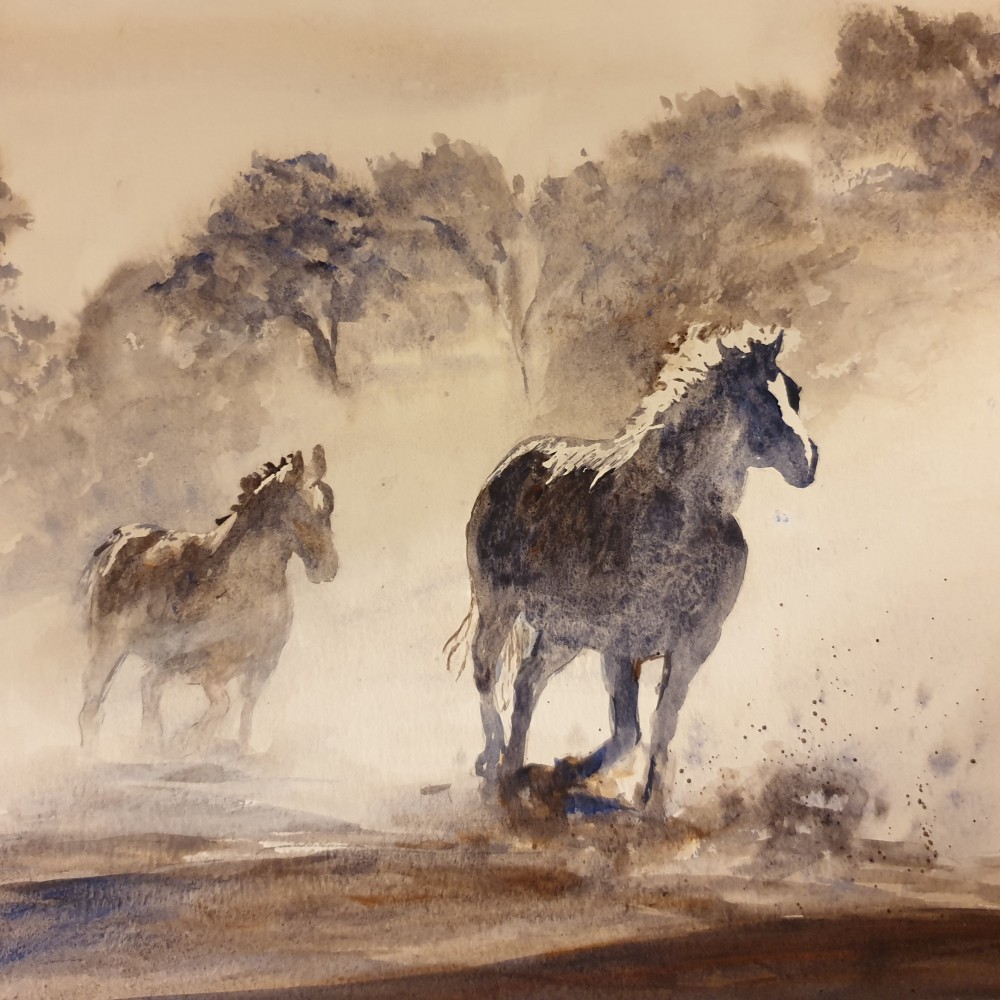 Horses Running through the Mist - Acrylic on Watercolour Paper
In this series we will painting these beautiful horses with acrylic on watercolour paper in a 'watercolour way'.
We will be using a chromatic mix to make blacks and greys.
Exploring mixing white and why you might use it compared to titanium white.